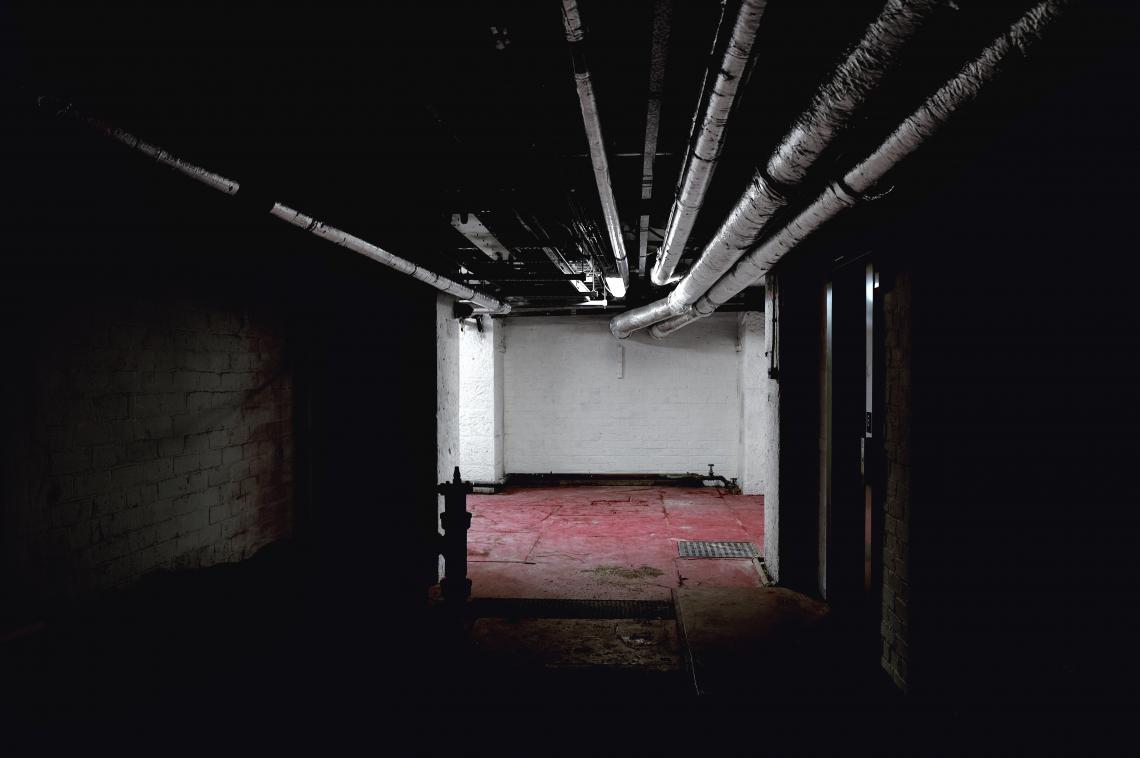 The Clandestine Talk, during the exhibition at Talbot Rice Gallery (29 Oct 2022 – 18 Feb 2023) take place in the Medic's Plant Room beneath the University of Edinburgh Medical School, on Teviot Place.
The University of Edinburgh Medical School was established in 1726 during the Scottish Enlightenment, making it the oldest medical school in the United Kingdom and one of the oldest medical schools in the English-speaking world. In the 1860s the medical school was constrained within the Old College (where Talbot Rice Gallery is sited) and by 1880 the new Royal Infirmary had been built on Lauriston Place. The construction of new medical buildings began and they were completed by 1888, in Teviot Place, adjacent to the Royal Infirmary.
The competition to design the University's new buildings was won by the architect Sir Robert Rowand Anderson in 1877. A separate building, also designed by Anderson, was constructed for the purpose of hosting graduation ceremonies, the McEwan Hall, after funds were made available by the brewer Sir William McEwan in 1894. The Medical School was designed around two courts, with a grand public quadrangle at the front and, for discreet delivery of cadavers to the dissection rooms, a second inner private yard entered from the lane behind. All donated bodies are cared for by an experienced and compassionate team of Licensed Anatomists and Technicians. They ensure that donated bodies are treated, at all times, with the dignity and respect they deserve, whilst overseeing and approving the range of educational – be that for anatomical examination or for surgical training - and research activities that the donations support.
The Medic's Plant Room is a subterranean room that lies immediately beneath the main entrance of the Medical School; adjacent to the boiler room (where coal furnaces would have been in the past) and was historically used as storage room for coal. Outside in the inner yard there is a brick circle where the double-sleeved chimney was once sited. There are air channels a foot deep and 8 inches wide that circulate in the Old Medical School to ventilate the Anatomy lecture theatre. Air is drawn from the furnaces by convection to ventilate the building.
The Medic's Plant Room can be entered from the inner private quad or through a tunnel that leads to the storerooms for physiology. Historically, the tunnel did not connect to McEwan Hall, but this was opened at a later date to allow for maintenance access. The Plant Room is adjacent to a storage area, where artefacts from the Anatomy Museum reside when not on public display.